How should I raise Refund or Replacement requests?
A product at Printrove passes a quality check twice; before inbounding and before being dispatched. However, if you have received a product from Printrove that is defective or not up to your satisfaction, you can raise a refund or replacement request by sending an email to
support@printrove.com
.
To ensure a quick and smooth resolution, you should provide the following information while raising a refund or replacement request.

The common requirements are as follows.

Printrove's six-digit Order ID



Image of the UID Label / Barcode Sticker

Images with the product in full view

Images/videos of the defect.

Requirements according to the issues:

Broken or Damaged products
:
Images of the Packaging

Unboxing video, if the packaging was damaged during delivery.


Our Packaging for all accessories has been optimised to reduce damage-in-transit cases.
Images of the product being measured with an inch tape.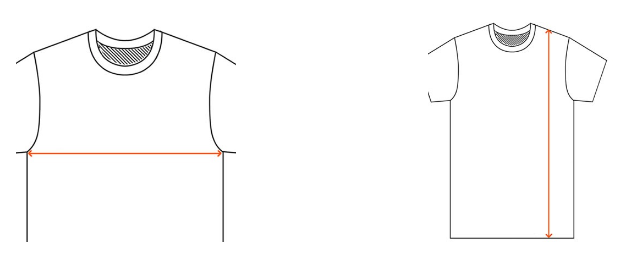 Our products are measured for any size errors before being inbounded. You can also refer to the following article.

Misalignment of print:

Images of the misalignment being measured with an inch tape.

Holes:

Images of the Packaging

Unboxing video

Missing Items:

Unboxing Video


Since our dispatch is managed through the system, it is highly unlikely that a product would be missed during dispatch.
Wrong Item:

Images of the shipping label

Images of the products received

Tampered packaging:

Unboxing video


In case of tampered packaging, the customer is required to reject the delivery or share negative Proof of Delivery remarks. If the delivery has been accepted, we would need an unboxing video to qualify the issue for a refund or replacement.
By providing the above information, you can help us quickly and accurately resolve your refund or replacement request. Our team will review your request and get back to you with a suitable solution within 24-48 hours.

Please note that Printrove will not be liable to initiate a refund or replacement in absence of the above-mentioned requirements.
Related Articles

What are the Returns & Replacement Policies?

You can classify returns in two segments; Courier and Customer Returns. Continue reading to understand how Printrove processes each return. Courier Returns Courier returns are RTO Initiated orders. An order is RTO initiated when it has been ...

How long do I have to submit a claim for a replacement?

All requests regarding the product/orders have to be raised within 7 days of delivery with proper images of the product along with its packaging.

How to tackle size issues for your brand?

As a print-on-demand company, Printrove understands the importance of providing quality products that fit well for customer satisfaction. However, size issues can sometimes arise and cause inconvenience to both the customer and you. Here are some ...

Can I change my bank account details after it gets verified?

You can raise a request to mark your merchant account unverified to update new bank details by dropping an email to support@printrove.com.

What happens if my order is marked lost?

When the shipment is lost in-transit, you can drop an email at support@printrove.com, we shall investigate this and either refund you or ship a new order to your customer once we receive a confirmation from our courier partner. Please note: We would ...