The Printrove Merchant Panel is a powerful tool designed to help print-on-demand sellers manage their online stores and streamline their business operations. It offers a user-friendly interface with various features. Explore the Merchant Panel to utilise its features to your advantage. Let's get right into it!

The Top Bar

The Top Bar includes:
Add Credits

You can click on the plus icon

to add credits to your Printrove Account.
Current Balance

You can refer to the
amount

to know the current credit balance in your account.
Refresh Credits

Click on the
refresh
icon

to update the current balance.
Notifications

Refer to the bell icon

for any notifications.
User

Click on the User icon
to access Settings or Logout.
Merchant ID.

The Merchant ID is your unique identification code at Printrove. You can use the Merchant ID for Account related concerns.

The Side Bar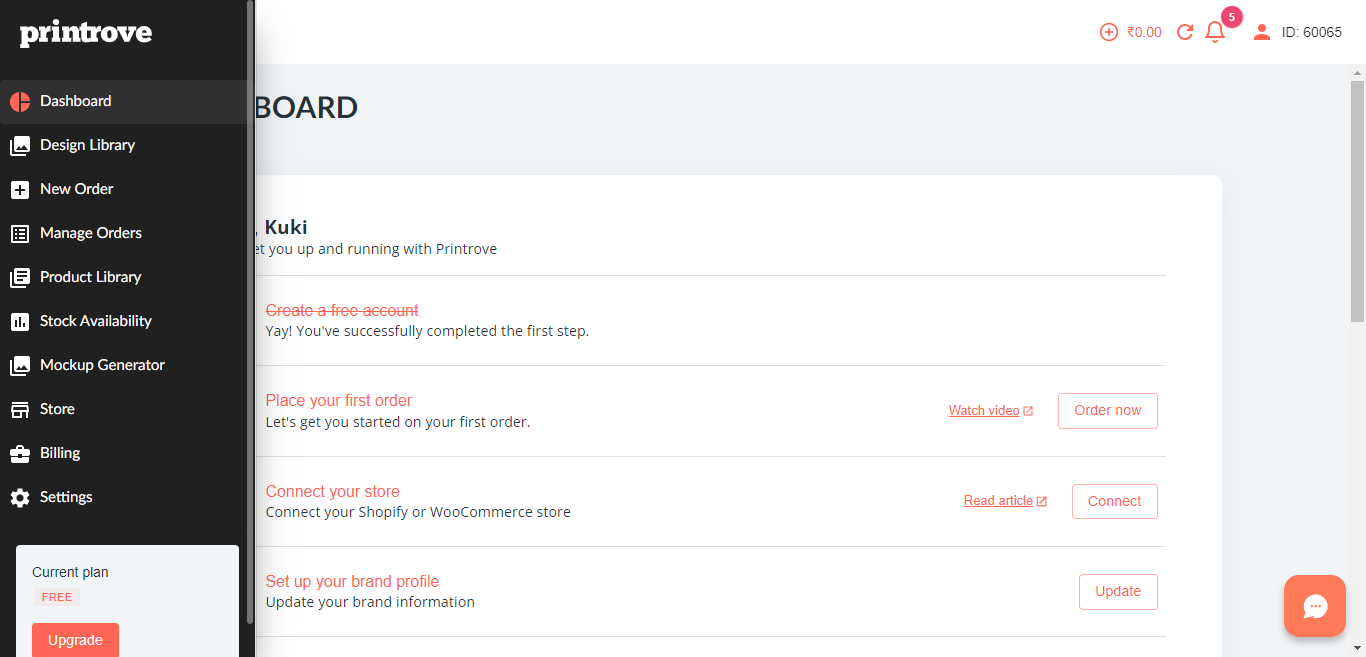 Hover over to the Side Bar to reveal different sections of the Panel. Scrolling down below the Side Bar will allow you to refer to the Current Plan.

If you are operating the Merchant Panel with a Free Plan, you can click on the Upgrade button below to upgrade to the Business Plan.


You can refer to the following article to know more about the Business Plan.

Help Button

If you need any assistance you can click on the Help Button at the bottom right corner.


You can access the Knowledge Base Articles and create Tickets through the Help button.

Dashboard

Once you have set up your brand, you can skip the steps visible on the Dashboard and move on to the Analytics.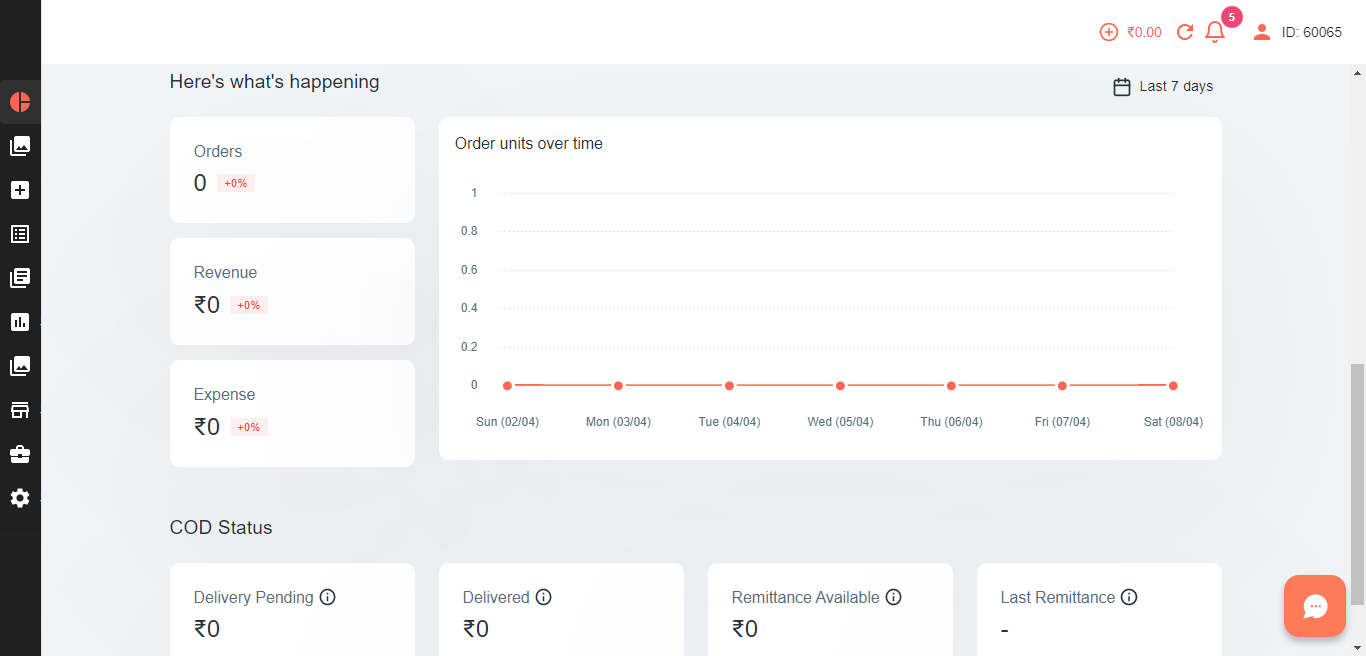 You can utilise the above Analytical Dashboard to keep a track of your orders, expenses, revenue, COD orders, and overall activity on Printrove.

In conclusion, the Printrove Merchant Panel is a feature-rich platform that offers a comprehensive set of tools to help POD sellers manage their online stores efficiently. With the Top Bar, Side Bar, Help Icon, and Dashboard, sellers can easily navigate through different sections of the Merchant Panel, access important features, seek help when needed, and get insights into their store's performance. Exploring and utilizing the various components of the Merchant Panel can empower sellers to effectively manage their POD business and drive success.