How to set up your Brand with Printrove?
Printrove offers a simple 4-step process for establishing your brand. You can add your company, brand name, and business address to the
Merchant Panel
by following the steps outlined below.
Step 2: Go to Settings and click on Business.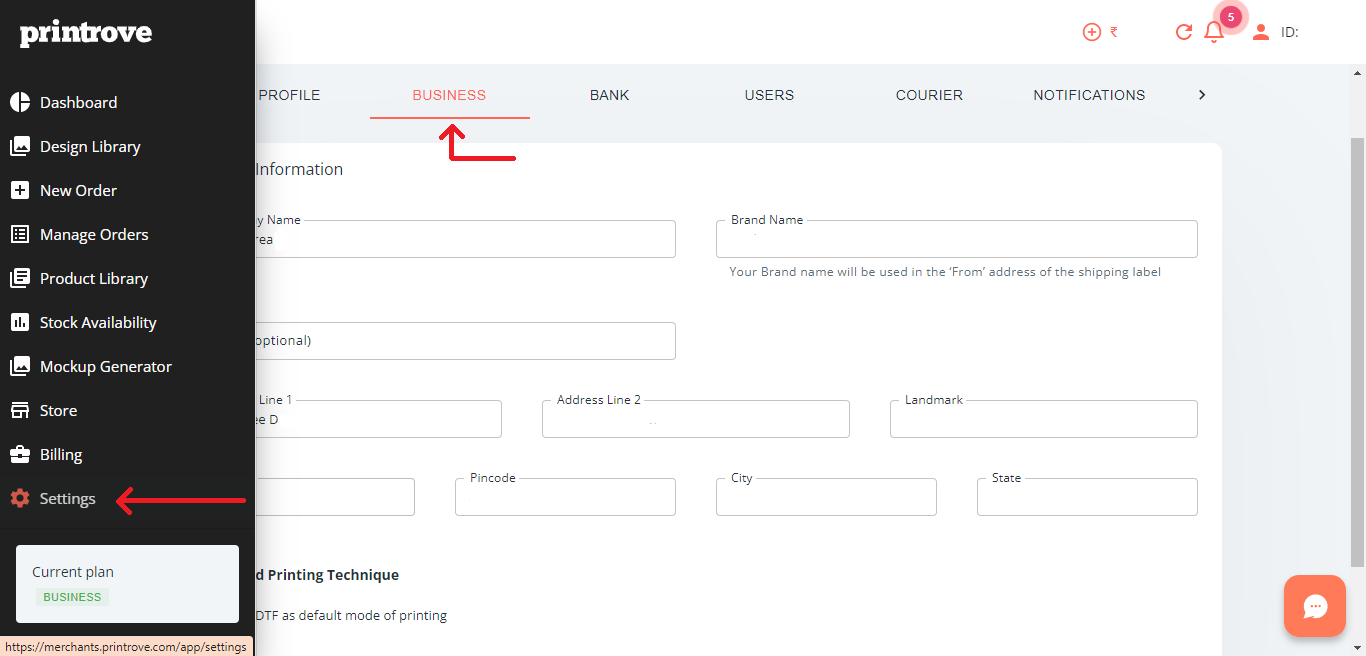 Step 3
:
Add your Company's name, Brand name and business address.

The brand name will be mentioned on the shipping label for all your orders.
Step 4: Click on Save Changes.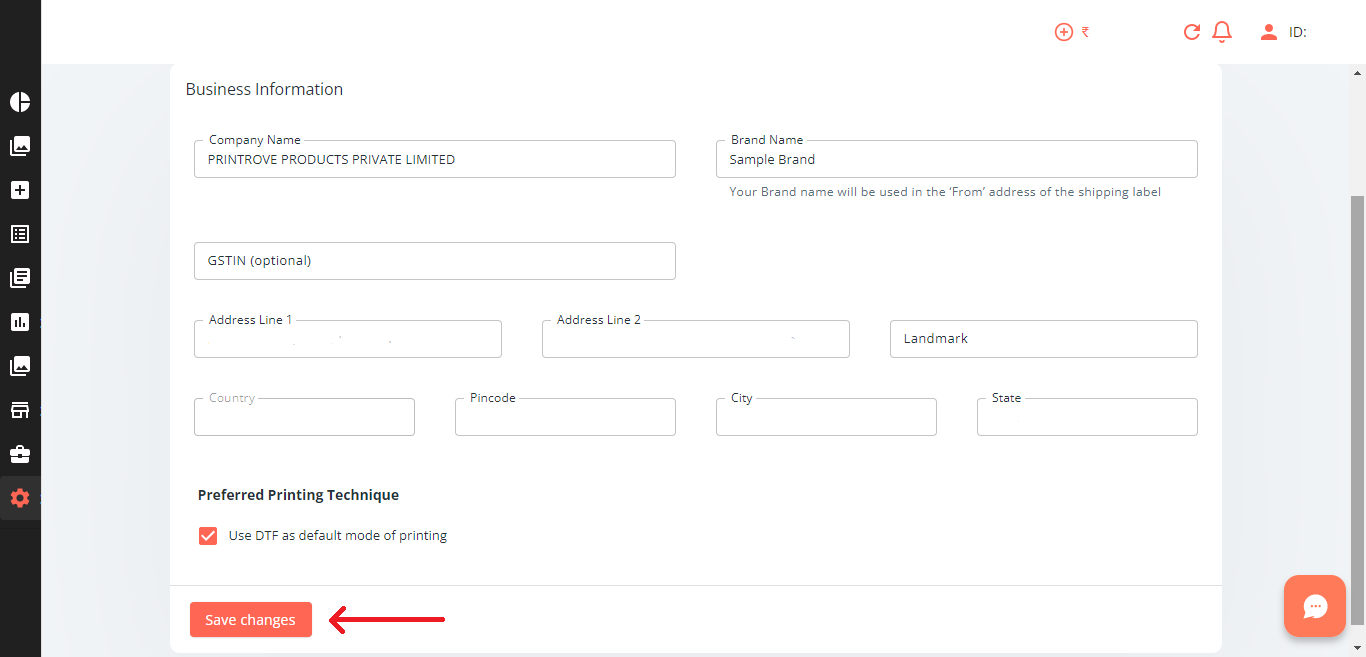 Adding a GSTIN or Goods and Services Tax Identification Number is
not
a mandatory requirement.
Since Printrove is a
white-label company
, we do not include any branding by default. Thus, it is essential to add your Business details in the Printrove Merchant Account to be able to place orders.

If your brand name has not been finalised, you can add a temporary brand name and edit it later by following the steps mentioned above.
That's it! We are done setting up your brand and are all ready to start placing orders.

Related Articles

How to place an order for a Sample Branding Kit?

In this article, we're going to learn how you can place a sample order for custom branding. Branding helps to establish an identity that sets you apart from your competition and sparks a connection with your audience. It helps you to connect with ...

How to create a Printrove Merchant Account?

The first step in collaborating with Printrove is to create a Merchant Account. The Printrove Merchant Account will serve as your store's backend operations dashboard, assisting you with setting up your brand and order management. Create a Merchant ...

Does the customer receive shipping notifications?

Yes, Printrove sends shipping notifications to customers to keep them informed about the status of their orders. When does the Customer receive tracking notifications? By Default, the customer receives Email and SMS tracking notifications on three ...

How to edit an order on Printrove?

An order at Printrove includes two segments that can be edited after it has been placed; Product & Shipping details. Follow the steps below to update your order on Printrove. How to edit a product in the order? You can edit a product in the order in ...

How to request for GTIN exemption from Amazon?

If you are not a brand owner and still want to sell your products on Amazon, here's how you can apply for a GTIN Exemption. GTIN/UPC is a mandatory attribute for creating new listings on Amazon, however you can create listings without GTIN. But you ...