NDR or Non-Delivery Report is raised when an order is marked as undelivered by the courier partners due to the following reasons.

Customer not contactable



Incomplete address

COD amount not ready

Future delivery requested by the customer

Self-pickup requested by the customer

Customer refused delivery

Door/premises/office closed
It acts as a
communication
between the seller, the courier partner, and the customer, notifying you of the
reason
for the unsuccessful delivery, allowing you and the customer to take an action accordingly.
Why should you take action on NDR?
Taking an action on NDR increases the probability of your order being delivered to the customer's doorstep.
How can the customer take action on the NDR?

The customer can request a re-attempt by submitting the NDR form shared with them over Email or SMS.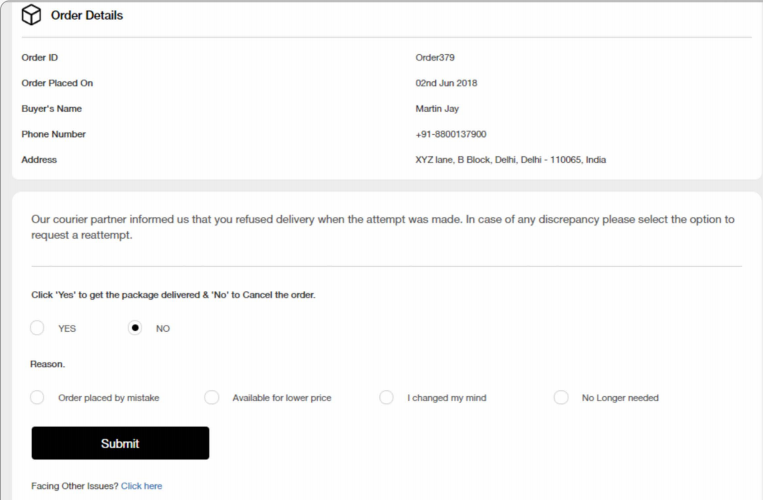 An NDR is also shared over WhatsApp through which they can update an alternate number, address or re-schedule delivery on a particular date.


Our logistics partner also initiates an IVR call to validate the NDR remark and register a re-attempt or cancellation request.
To understand what action you can take on undelivered orders, as a seller, please refer to the suggested article.