How to cancel an order on Printrove?
Sometimes circumstances may arise that require you to cancel an order on Printrove. It is important to know the proper steps to take in order to ensure a smooth and hassle-free process.

You can cancel an order on Printrove in 4 quick steps.
Step 2:
Head over to
Manage Orders
.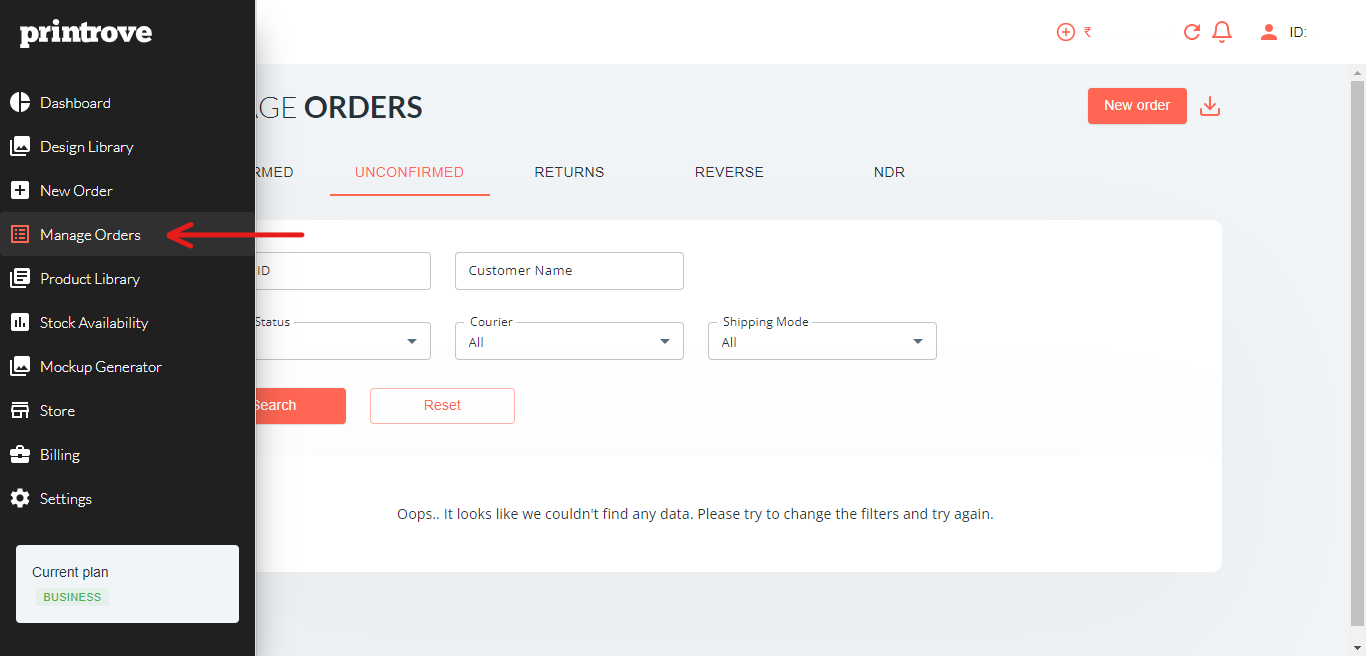 Step 3:
Click on the
Order ID
that you wish to cancel.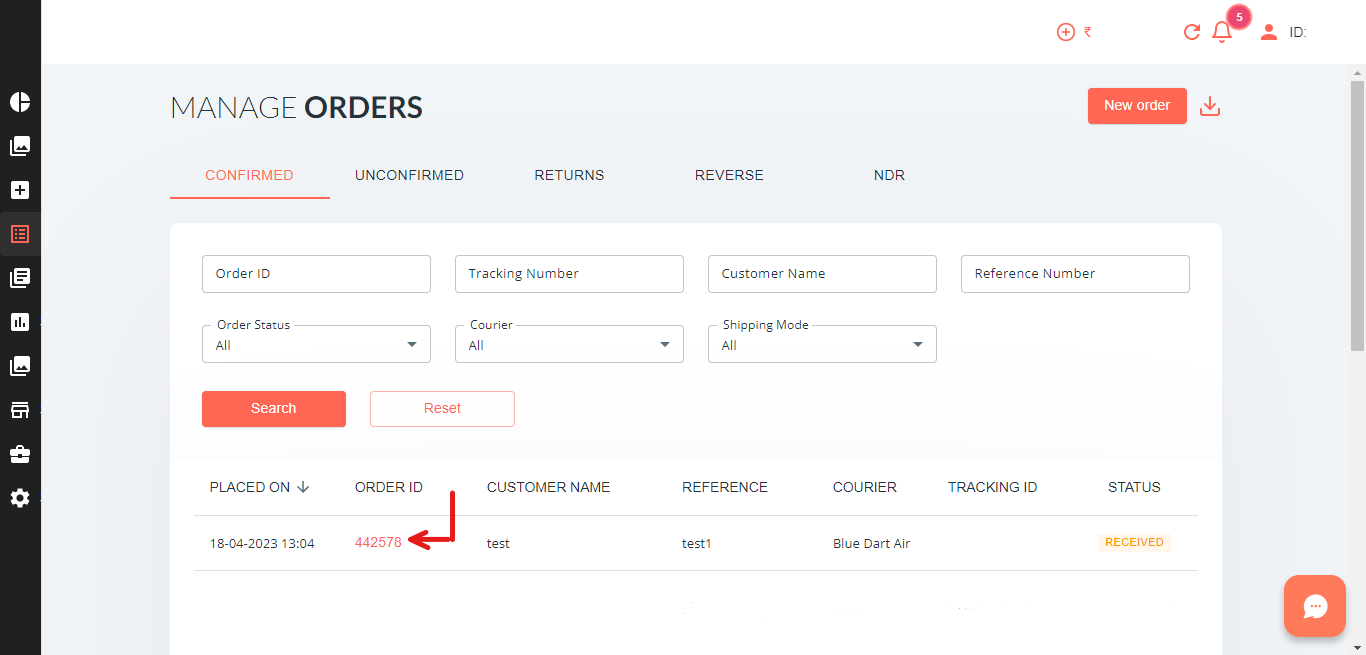 Step 4:
Click on "
Cancel
" in the top right corner and confirm the cancellation by sharing the reason.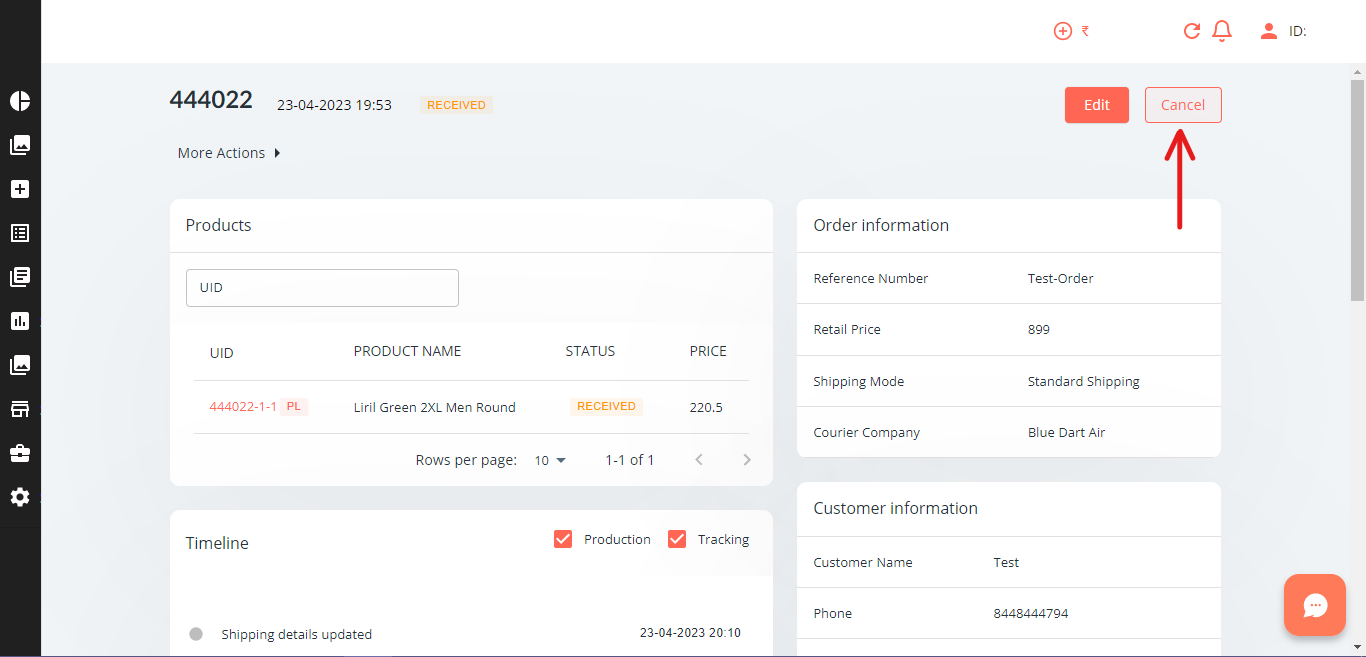 The order in the Received stage will be completely cancelled and the order value will be automatically refunded to your Printrove Account as credits. However, if the order has entered the Processing stage, the products will be added to your returns, allowing you to Re-ship it and the shipping charges will be automatically refunded.


Cancelled orders cannot be revived. You can place a new order by following the steps guided in the article as follows. How to place a Sample Order?
Related Articles

How to edit an order on Printrove?

An order at Printrove includes two segments that can be edited after it has been placed; Product & Shipping details. Follow the steps below to update your order on Printrove. How to edit a product in the order? You can edit a product in the order in ...

How to Re-Ship returned orders?

In this article, we're going to learn about managing your returned orders and how to reship multiple orders to a single address. What is a Courier Return Order? An order is marked as RTO (Returned to Origin) when the courier executive couldn't ...

What happens when an order is Returned to Printrove?

Since our logistics partner does not allow custom return addresses, all courier returns are delivered to Printrove by default. Once an order is RTO Delivered to Printrove, it is added to your returns in the next 24-48 hours. You can view your ...

How to place a Sample Order?

Placing a sample order is a crucial step in deciding your POD partner. We highly recommended ordering a sample before starting since you get to experience what your customers will be experiencing when you place an order with us. We suggest placing a ...

How to create an order through the Printrove Product Library?

A quicker way to place orders manually is through the Product Library. If your products have already been created in the Product Library, you can manually place an order in 6 simple steps. Follow the steps below to reduce the manual process of ...