Our Current dispatch timelines are 2-3 working days, subject to QC. However, to meet your urgent fulfillment needs, Printrove offers a Rush service that expedites the processing of orders. Read on to know more.


The Rush service does not include prioritising delivery timelines.
What are the dispatch timelines for Rush orders?

The Rush dispatch timelines are 24 hours, subject to QC. If a product in a Rush order fails QC, the product will be reprinted on priority to be dispatched within the next 24 hours.

Sunday is a non-working day for Printrove and the Rush dispatch timelines can extend up to 36 hours depending on the number of units in your order.
What are the charges for marking an order as Rush?

The Rush Service Charges are Rs. 65 per product. The charges will be deducted from the available credits in your Printrove Account.
When should an order be marked Rush?

To utilise the service to its fullest, the ideal time to mark an order as Rush would be in its Received Stage. This would ensure that your order has been prioritised from the get-go.
How to mark an order as Rush?

You can mark an order as Rush from the Merchant Panel in 5 simple steps.

Step 2: Head over to Manage Orders.

Step 3: Click on the order ID you want to mark as Rush.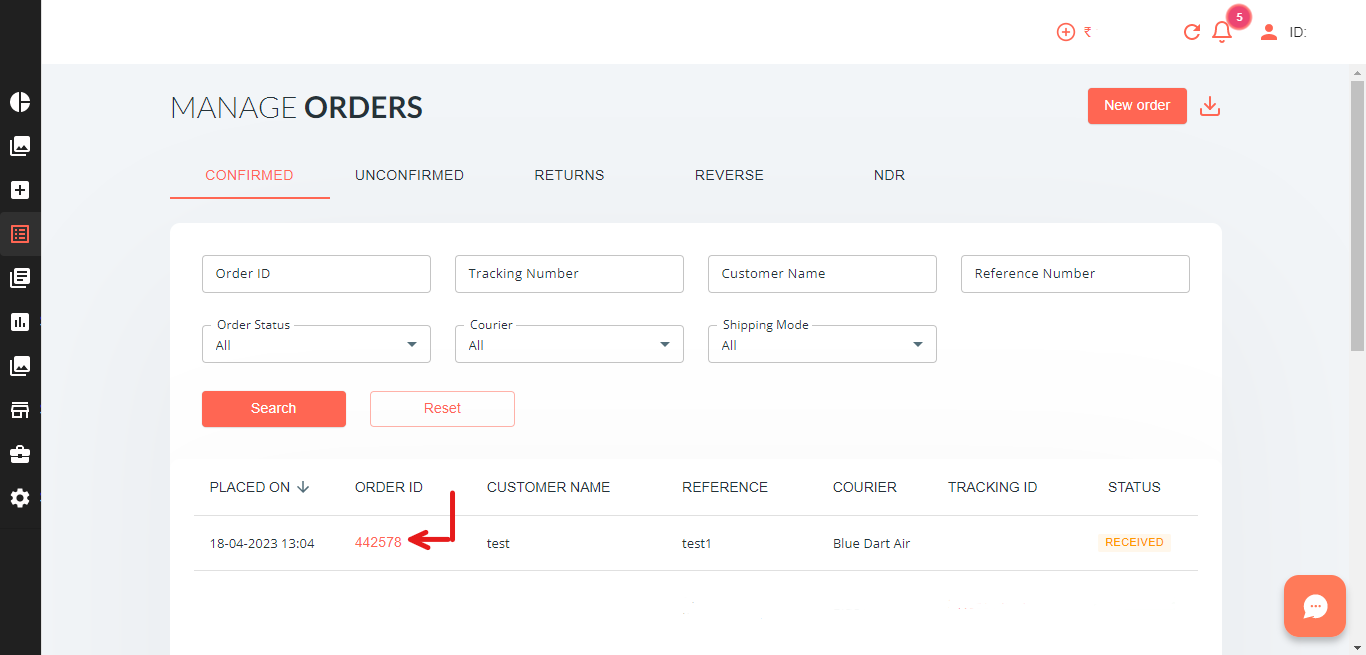 Step 4: Click on More Actions and select Mark as Rush from the dropdown list.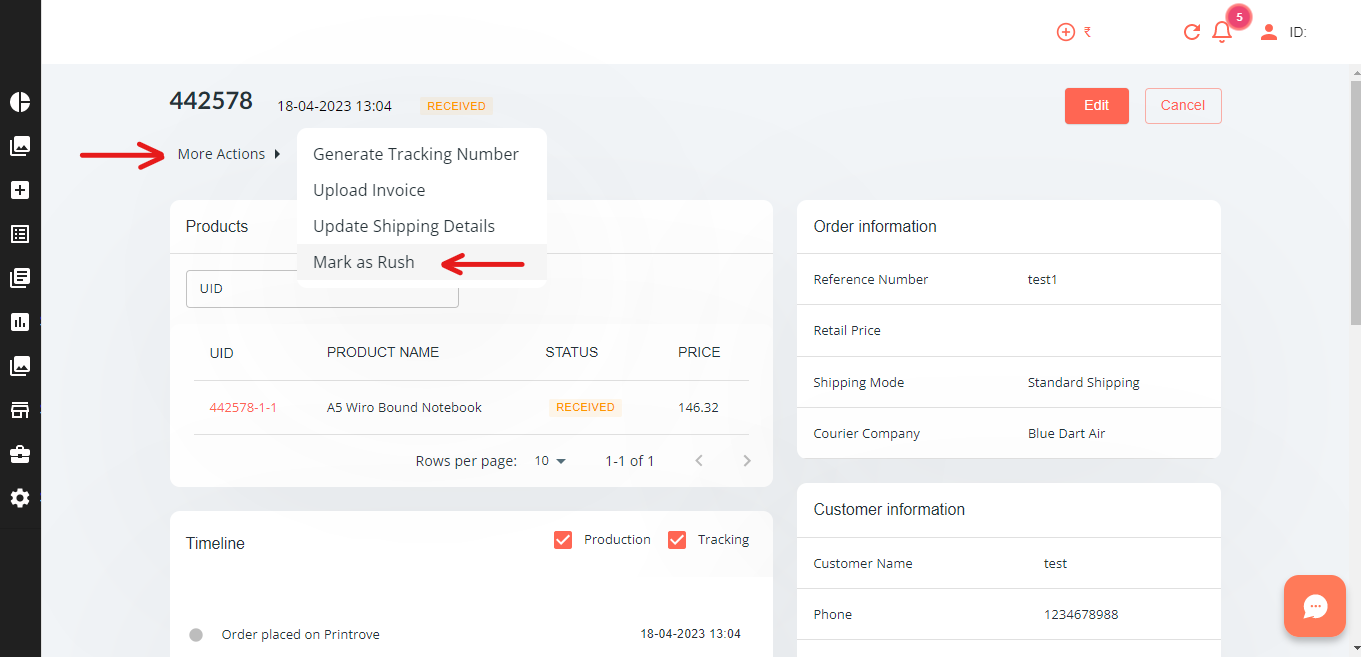 Step 5
: Confirm the charges.
Upon confirming the charges, the required amount will be automatically deducted from your available credits. Your Order will now be tagged as Rush and processed on priority to be dispatched within the timelines.


Framed Posters and Notebooks cannot be marked Rush since we need a minimum of 3 days to dispatch the orders.
Printrove's Rush service is designed to help you meet your urgent order processing needs and provide a faster turnaround time for your customers. Utilize this feature wisely to ensure smooth order management and enhance customer satisfaction.