Once an order has been successfully placed with Printrove, you can track it by heading over to Manage Orders on the Merchant Panel.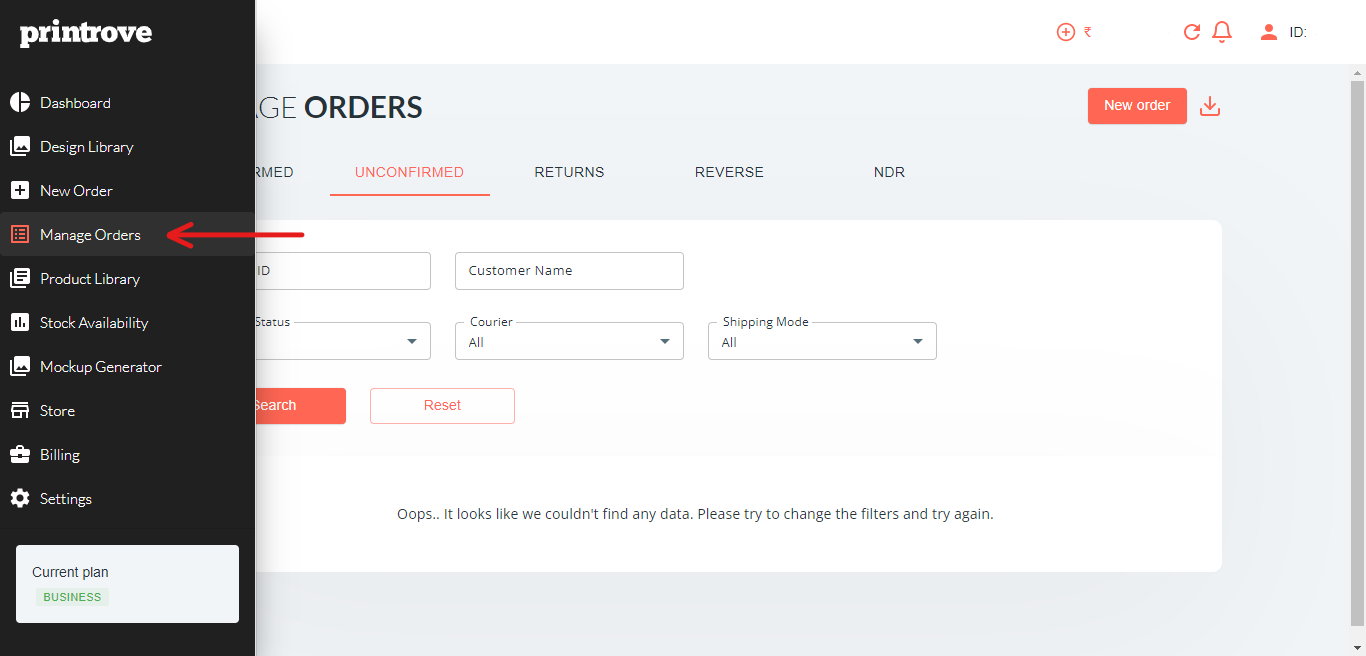 You can refer to the following stages to understand the current status of your orders.
Received

As the default status of a new Printrove order, it implies that an order has been successfully placed and received by Printrove.
Processing

The status indicates that the order has been taken for printing. The products included in the order will be printed and await a quality check. If a product fails a quality check, it will be processed on priority within the next 24-48 hours.
QC Passed

Once all the products in the order have passed QC, the order will be packed for dispatch, and a tracking ID will be generated.
Ready to Dispatch

The orders under this stage indicate that it has been packed and are ready for a pickup.
Shipped

Dispatched orders will be updated as Shipped.
Out of Stock

If a product or products in the order are out of stock, they will be kept on hold. The order will enter the Received stage once the product has been restocked and will be processed and dispatched on priority.

The customer will not be able to track the above stages since the stages are unique to Printrove and will not reflect on your store.