How to make your preferred printing technique a default for your Printrove Merchant Account?
Found your preferred printing technique for apparel products? Make it your default printing in just 4 simple steps. This will allow you to place all apparel orders with the chosen printing technique.

Step 2: Head over to Settings.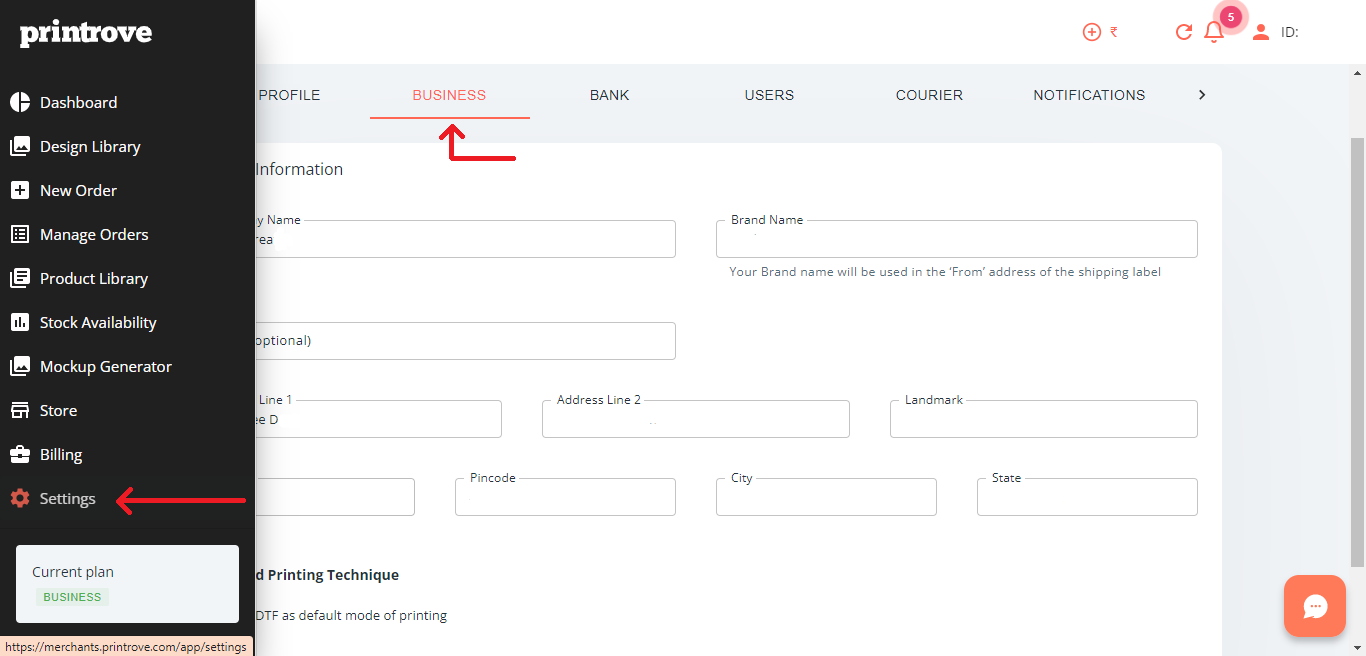 Step 3: Under the Business Section, click the checkbox for 'Use DTF as default mode of printing' to enable or disable DTF.

Step 4: Click on Save Changes.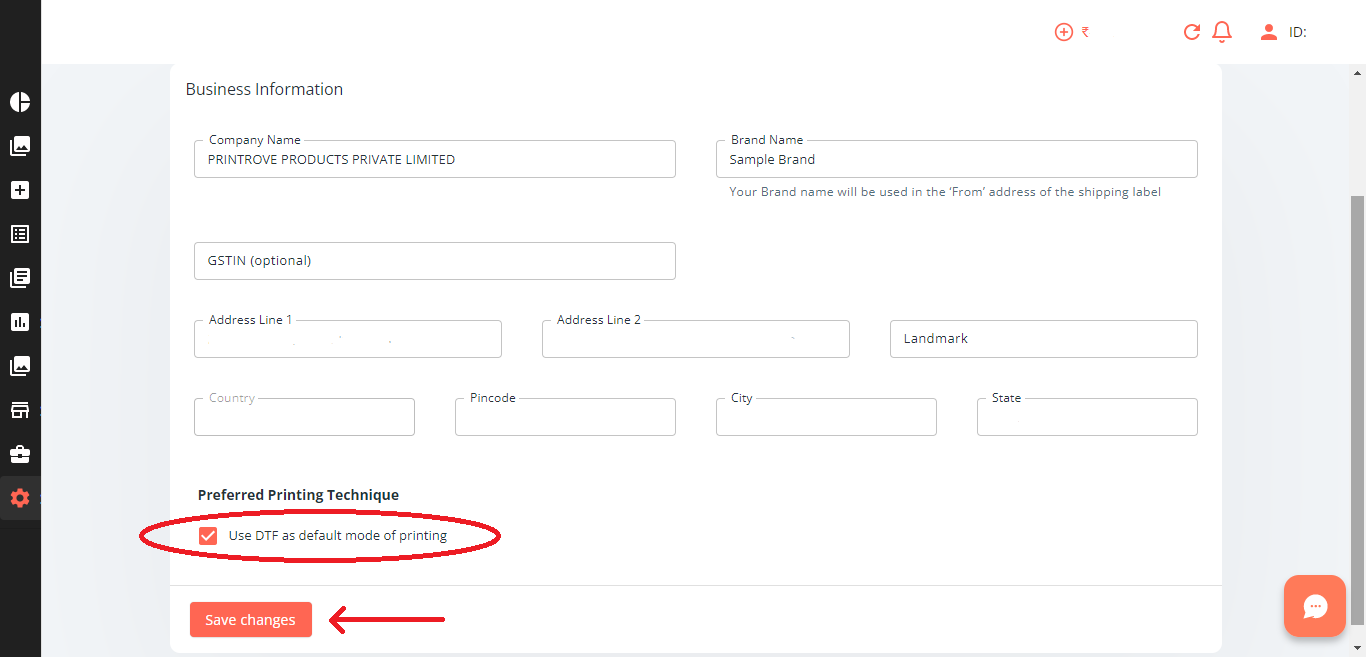 Disabling the check box will make DTG or Direct To Garment your default printing technique.
It's important to note that you can change your default printing mode at any time by following these steps. However, please keep in mind that some products may require specific printing techniques based on the material, size, and design, and the default printing mode may not always be suitable. If you have any doubts or concerns about the printing mode to be used for your products, you can always reach out to our customer support team for assistance at
support@printrove.com
.

Please note that to place an order with the printing technique other than the default, you can enable or disable the DTF toggle while placing the order.
Related Articles

What is the difference between DTG and DTF printing technique?

Printrove offers two different digital printing techniques for it's apparel products; DTG or Direct To Garment & DTF or Direct To Film. Thus, it's important to understand the key differences between the both to choose your default mode of printing ...

What are the common printing errors with DTG?

Direct to Garment (DTG) printing is a popular method used for printing high-quality designs directly onto fabric. However, like any printing process, it can also experience errors. Here are some common printing errors with DTG and how to avoid them: ...

How to make a profit with Printrove?

If you are wondering how you can make a profit by using Printrove's on-demand printing and drop shipping services, you've come to the right place! When running a business, profitability is one of the critical factors to consider. Continue reading to ...

How to create a Printrove Merchant Account?

The first step in collaborating with Printrove is to create a Merchant Account. The Printrove Merchant Account will serve as your store's backend operations dashboard, assisting you with setting up your brand and order management. Create a Merchant ...

Does the customer receive shipping notifications?

Yes, Printrove sends shipping notifications to customers to keep them informed about the status of their orders. When does the Customer receive tracking notifications? By Default, the customer receives Email and SMS tracking notifications on three ...