In this article, we're going to learn how you can disable your branding options for your orders.

We know that a
strong brand is more than just a logo. It is how your customers recognize and experience your business.
But what is the need to disable it, you may ask.

Let's say that you already have enabled Custom Branding for your Business, now let's imagine that you get an order from a retailer who in turn wants to sell your products to their customers and they do not want you to add your inside neck labels to the T-shirts.

Or what if you simply wish to place a sample order for yourself to check your designs and do not want to include or you do not wish to utilize your current branding options in any particular order since they are just samples?

We have got your back! You can now disable your branding for any order in just a few clicks.

Step-by-Step Guide to Disable Your Custom Branding Options for an Order


Step 2: Click on the Order ID that you wish to disable your Branding.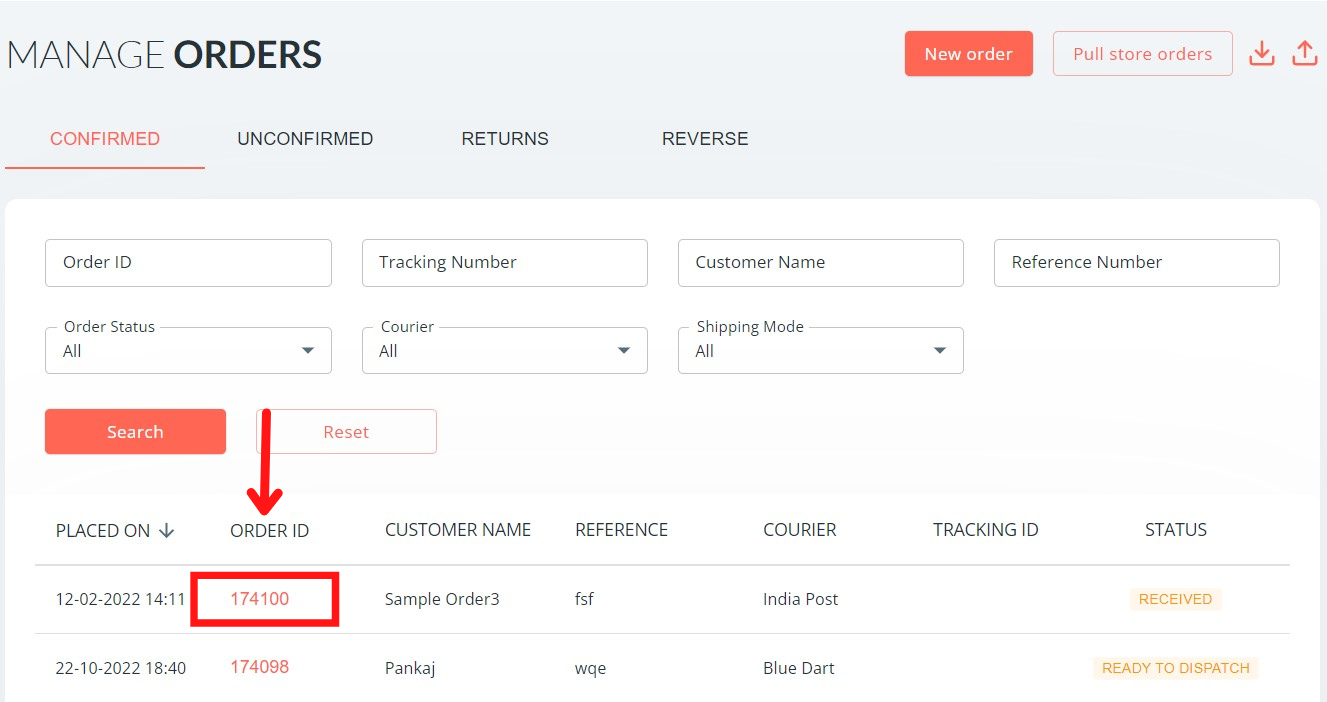 Step 3: Go to "More Actions" > Click on "Disable Brandings"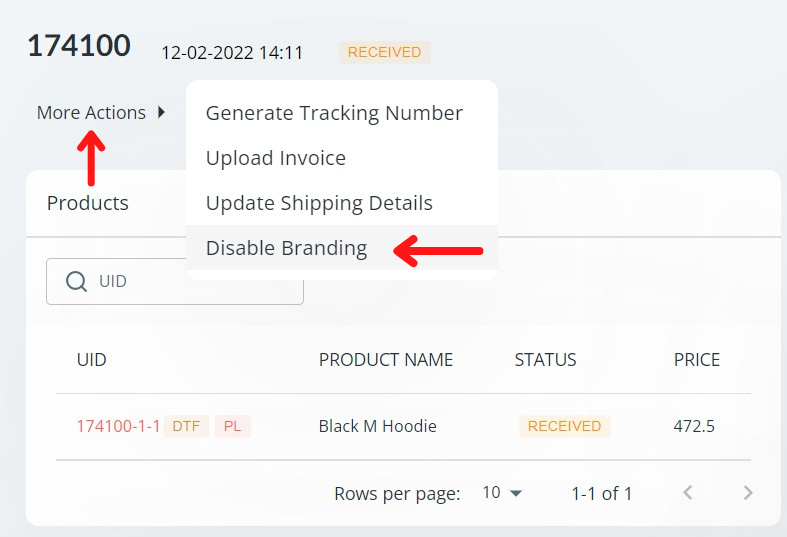 Done! Your brandings are now disabled for that single order.


Note: You can only disable brandings when the order is in the Received Status.

Once you disable the branding for any order, every custom branding option you've chosen shall be disabled.

For Example: If you have both Inside Neck Labels and Hangtags as your Brandings, both of them shall be disabled.
How to Re-Enable your Disabled Branding Options?


If you change your mind or simply wish to enable the branding again for that particular order. You can go to the Order Details > More Actions > Enable Branding.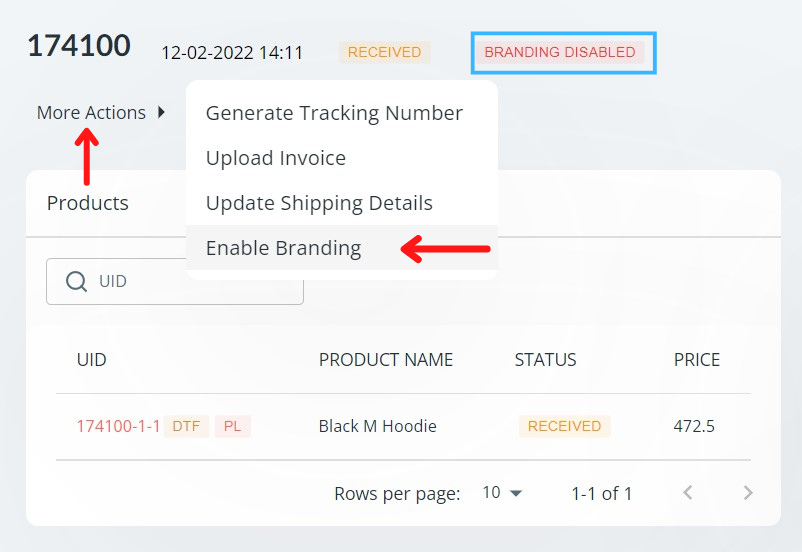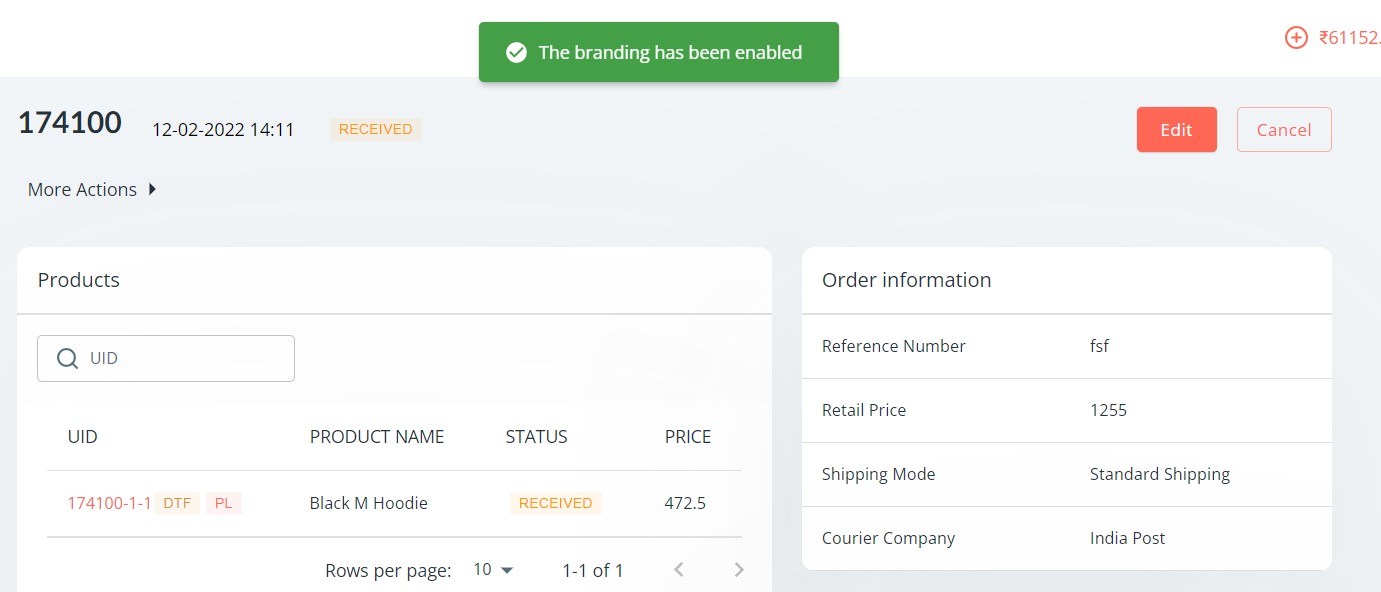 Note: Any changes for either enabling or disabling for the Branding can only be done in the Received Status.

This feature can be used only for particular order and does not apply to all your orders.