How to create an order through the Printrove Product Library?
A quicker way to place orders manually is through the Product Library. If your products have already been created in the Product Library, you can manually place an order in 6 simple steps.
Follow the steps below to reduce the manual process of placing orders.

Step 2: Head over to New Order.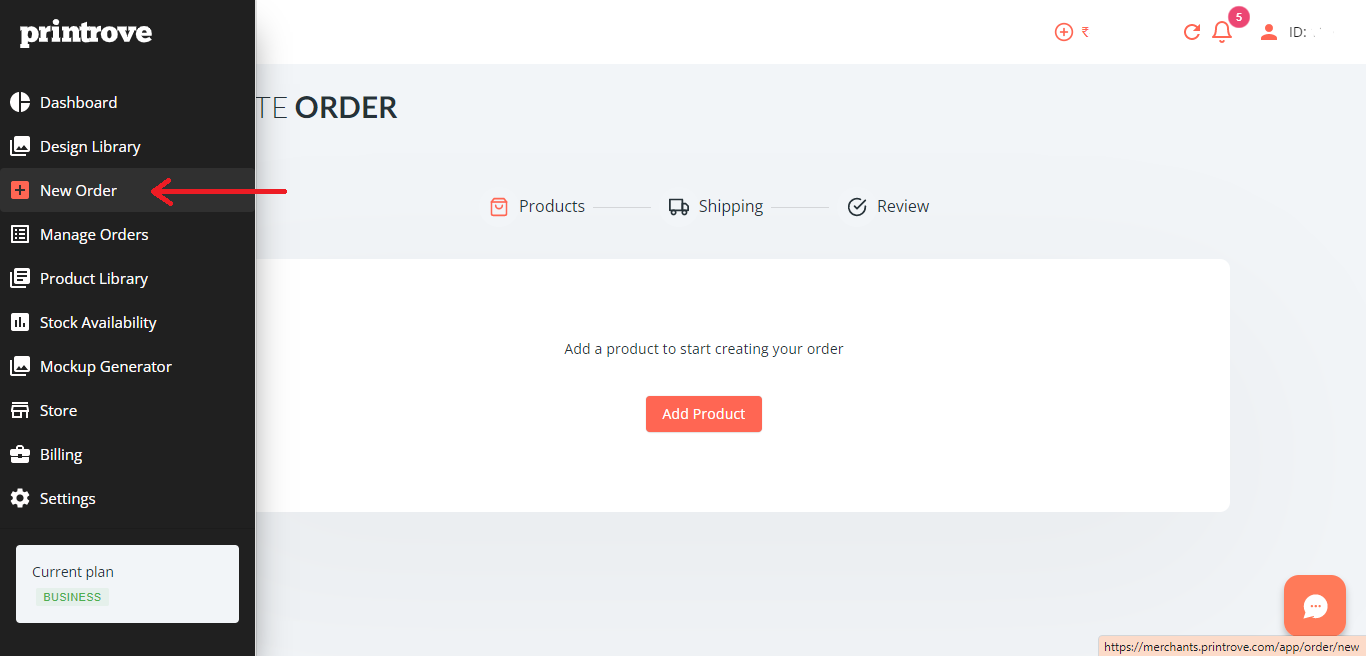 Step 3
: Under the
Product Library
section,
click
on the
product
you would like to add to the order.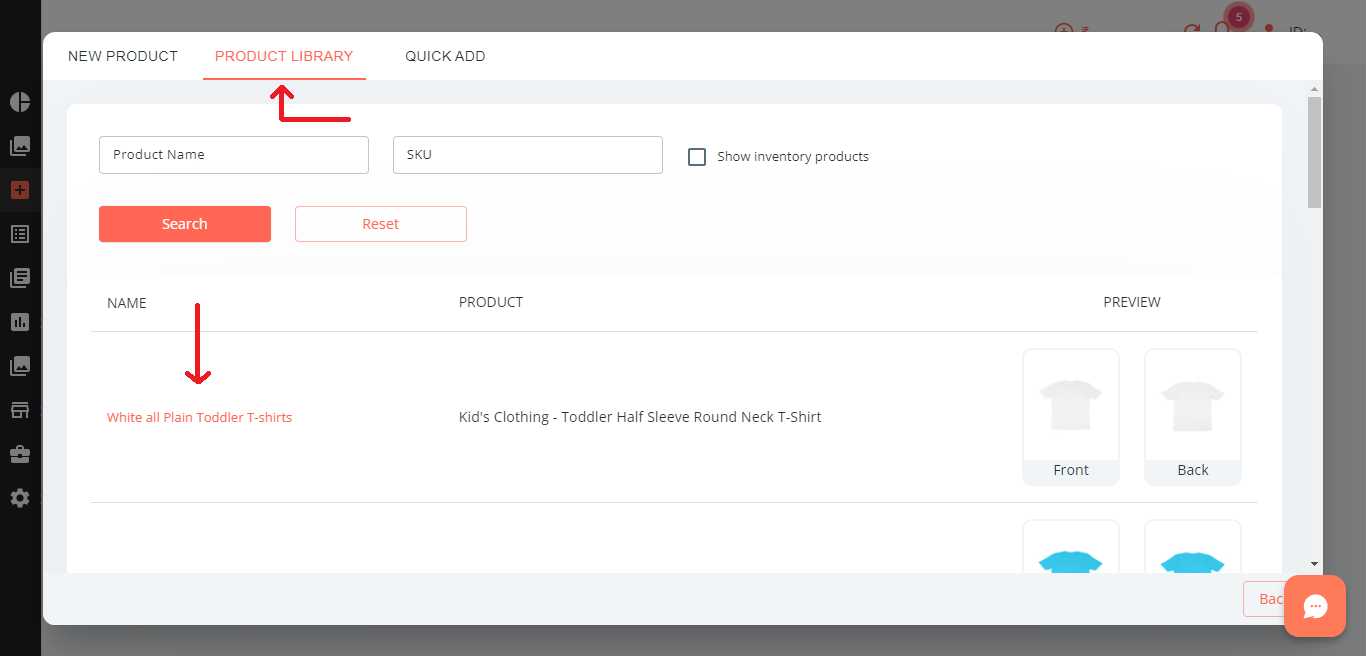 Step 4: Select the Variant and click on Add to Order.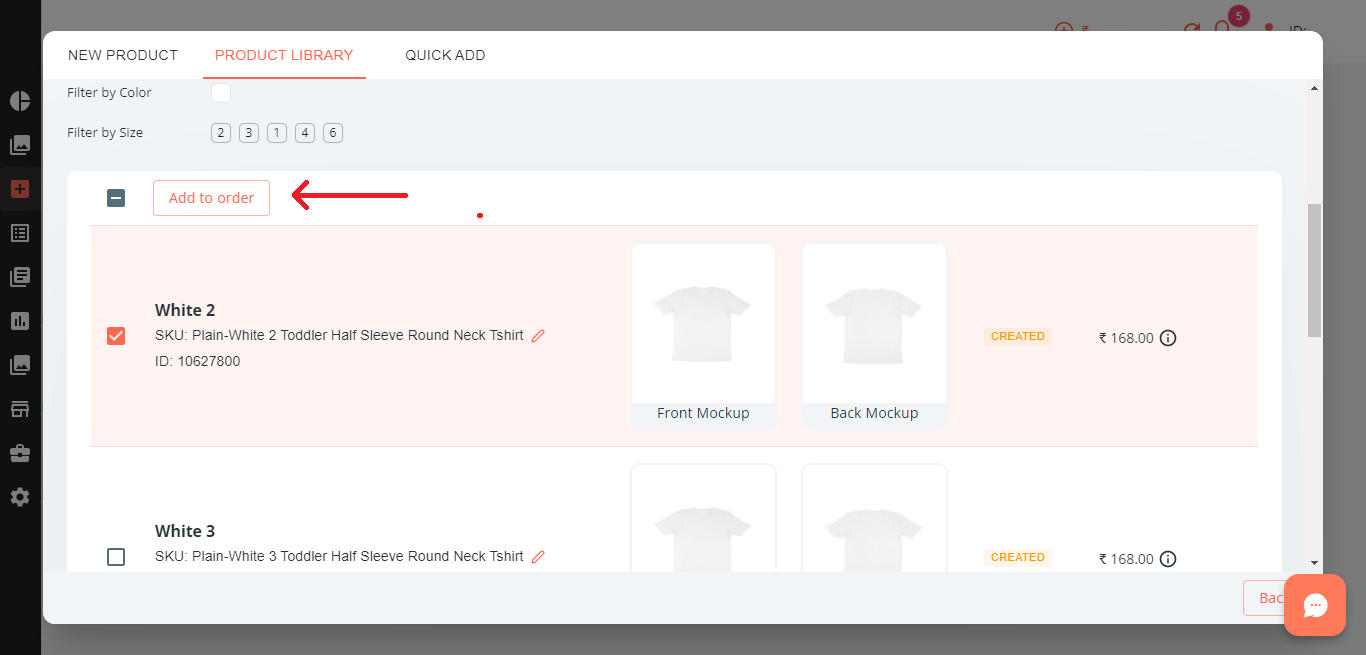 Step 5: Once you have added all the required products to the order, you can Proceed to Shipping.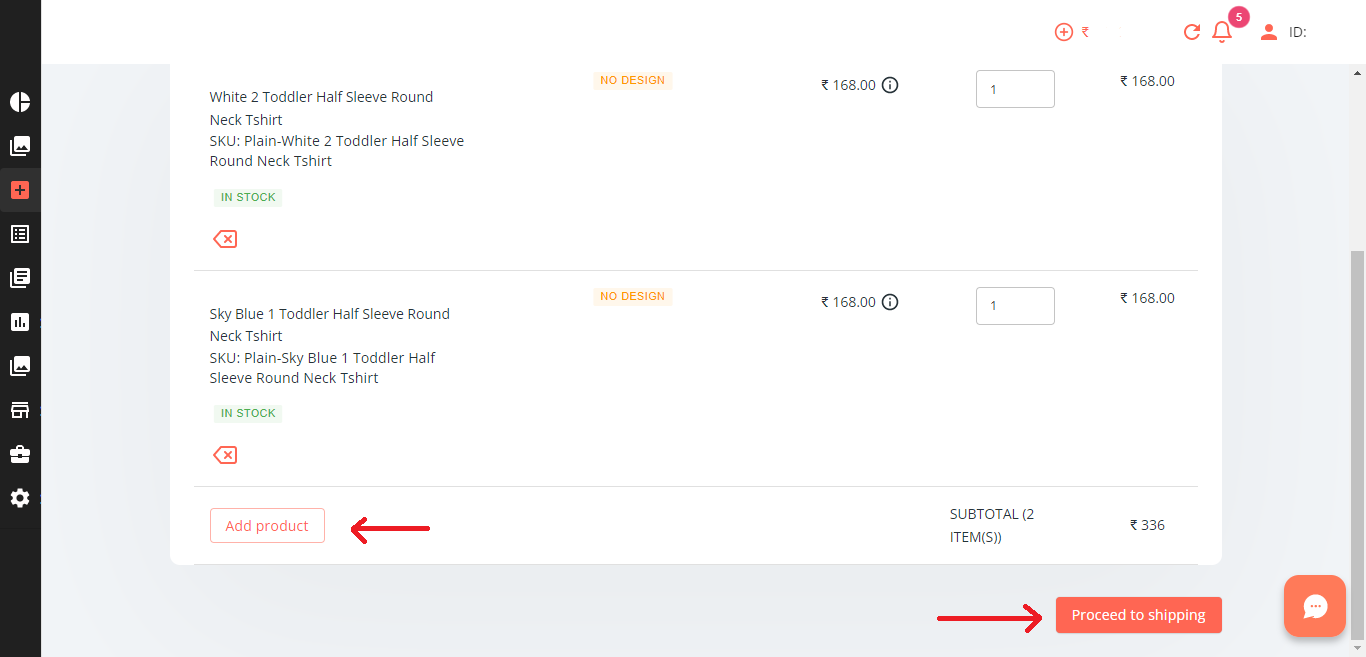 Step 6
: Fill out the
customer shipping details
and
place it
once reviewed.
That's it! You have successfully placed an order through the Product Library and saved precious minutes.
Related Articles

How to place a Sample Order?

Placing a sample order is a crucial step in deciding your POD partner. We highly recommended ordering a sample before starting since you get to experience what your customers will be experiencing when you place an order with us. We suggest placing a ...

How to create an order through the Printrove Product Library?

Adding products to the order The first step to place an order is to add the products. There are two ways you can add products to your order. Creating a new product Load Products from the Printrove Product Library Creating A New Product Here is how to ...

How can I place my Amazon orders with Printrove?

There are 2 ways you can quickly place your Amazon Orders on Printrove. Through the Product Library. Place your Amazon Orders through the Product Library in just 6 steps. Step 1: Login to your Merchant Panel. Step 2: Head over to New Order. Step 3: ...

How to create a Printrove Merchant Account?

The first step in collaborating with Printrove is to create a Merchant Account. The Printrove Merchant Account will serve as your store's backend operations dashboard, assisting you with setting up your brand and order management. Create a Merchant ...

How to Push, Sync or Save a product?

Understand how you can create and add products to the Printrove Account or your store. This will help you swiftly place manual orders or sync the products with your store to automate the order placing process. What is the purpose of this feature? To ...